Transmission Service and Repair in Dayton NJ
After your engine, the transmission is arguably the second most crucial component in your vehicle. Very simply, your transmission is responsible for efficiently transferring power from your engine to your wheels.
How does the transmission do this? It works to enable the gear ratio between the engine and drive wheels to adjust as the car speeds up and slows down.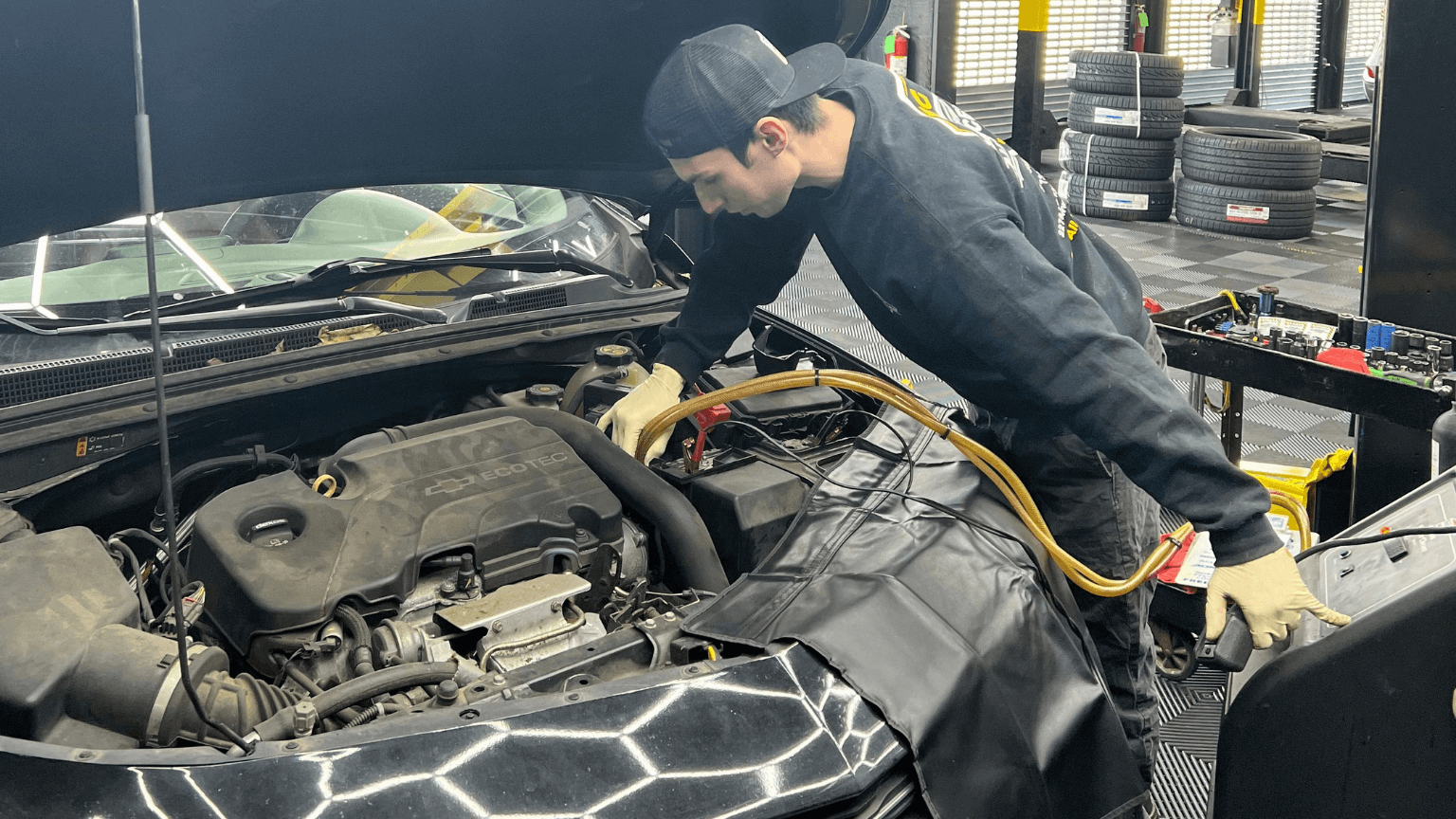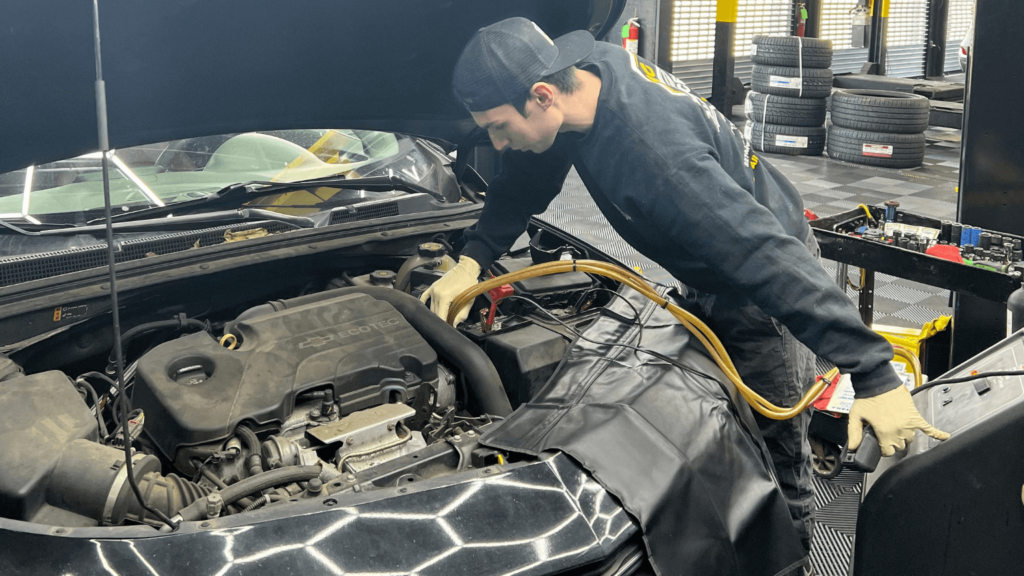 Because of the importance of your transmission, you must have regular transmission service and repair when required. Fortunately, the team at EG Auto Center offers extensive transmission service and repair solutions.
Our seasoned transmission mechanics have the expertise and tools to perform transmission service and repair services on virtually all makes and models, including domestic and foreign. Best of all, our expert mechanics will do so most efficiently and affordably possible.
Don't hesitate to reach out to the team at EG Auto Center in Dayton for expert transmission service and repair.
What Are the Top Causes of Transmission Failure and Malfunction?
Your transmission consists of several parts and components. As a result, there are just as many opportunities for failure.
Some of the most common causes of transmission failure our mechanic sees in Dayton, NJ are briefly explained below.
Lack of

transmission fluid

. If you continue to drive with a low amount of

transmission

fluid, you are welcoming a host of problems into your life.

Dirty and old

transmission

fluid. One of the best services you can have for your

transmission

is a fluid flush. As suggested by the manufacturer, failure to have one can lead to a clogged

transmission

fluid line, slipping gears, and more.

Worn

transmission

gear and bands. Your

transmission

relies on gears to run. It also utilizes bands that are tasked with linking gear sets together. However, over time, both become worn, leading to the need for

transmission service and repair

.

Failing torque converter. Your

transmission

's torque converter is essential. It is used to transfer torque from the engine to the

transmission

and then to your vehicle's wheels. When it begins to go bad, you may experience juddering feelings, your

transmission

may start to overheat, and you may not be able to shift into higher gears.

Fortunately, the mechanics at EG Auto Center in Dayton, NJ, can help no matter the problem.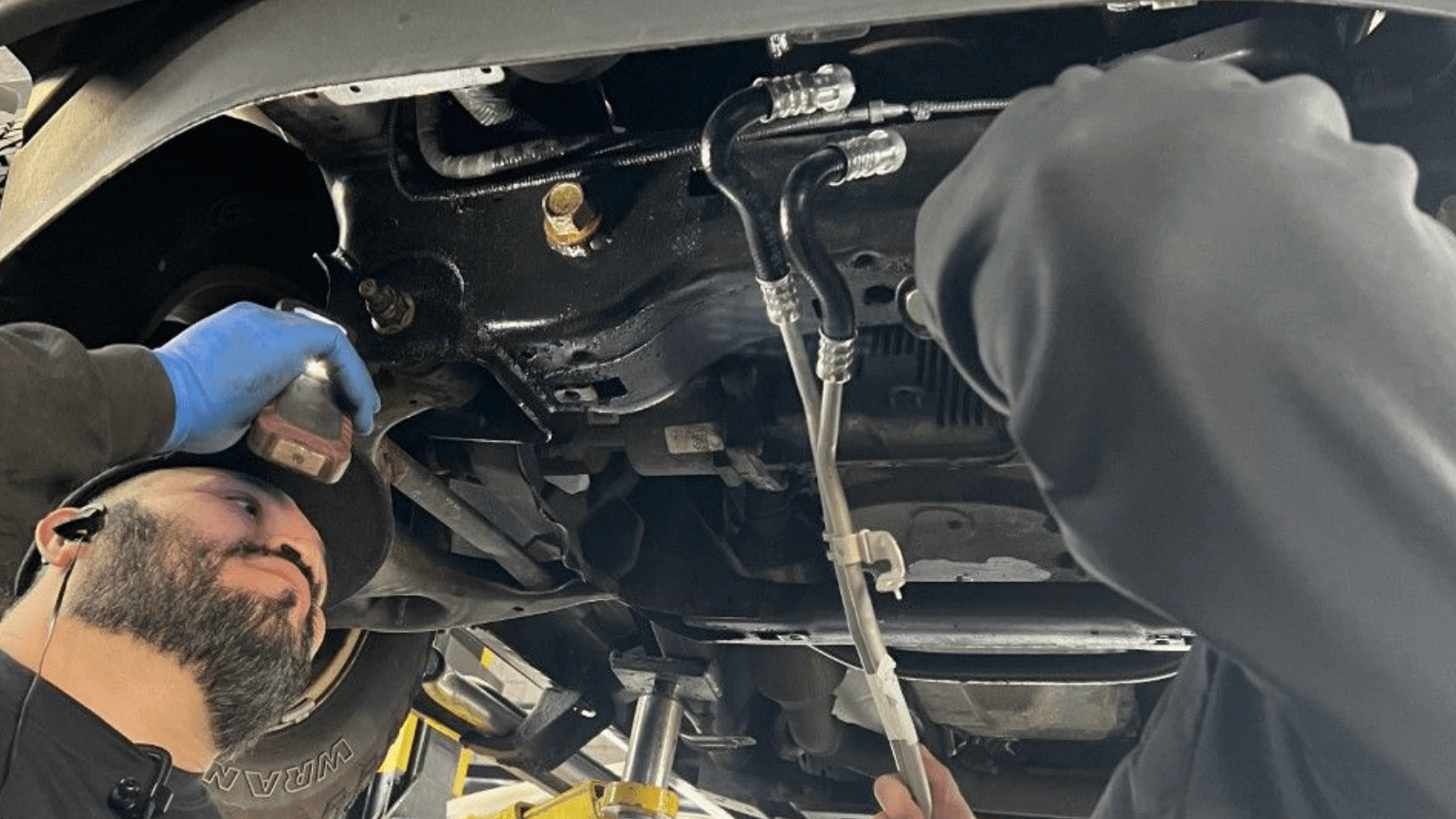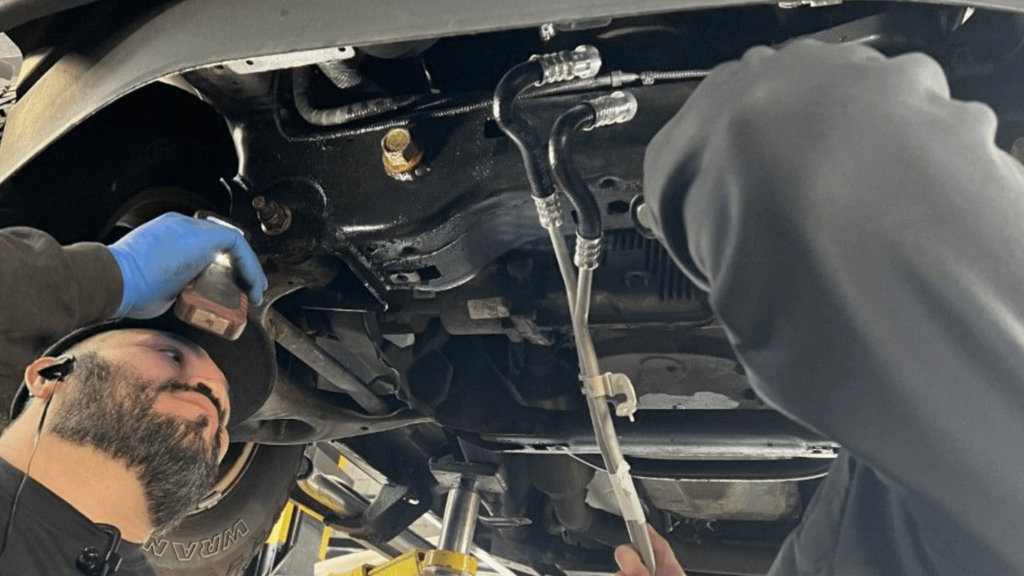 How Do I Know I Need to Schedule Transmission Service and Repair?
Because of the importance of your transmission, your vehicle will usually offer several signs that you should schedule transmission service and repair. If you answer yes to any of the following tell-tale signs of transmission malfunction, make an appointment immediately at EG Auto Center in Dayton, NJ for a transmission inspection.
Is your "Check Engine" light on permanently?

Do you see fluid on the ground in your driveway when your vehicle is moved?

Are you smelling a burning scent from your vehicle?

Do you hear loud whining or clunking noises when you drive your vehicle?

Is your vehicle not responding to shifting gears?

Are gearshifts delayed, or does your vehicle take a while to get into gear?

Does your vehicle get stuck in one gear when you're driving?

When your vehicle attempts to shift gears, does your vehicle grind or shake?

 
In most instances, these signs can be remedied quickly and in a cost-efficient manner. However, if you fail to heed the warning signs your vehicle offers, it will often lead to exponentially more repairs or even transmission replacement.
Contact EG Auto Center in Dayton, NJ for Transmission Service and Repair
Don't allow your transmission problems to go unchecked. Failure to address a minor transmission molehill today can quickly evolve into a mountain tomorrow. Fortunately, the team at EG Auto Center in Dayton, NJ can help. Our mechanic offers a full range of transmission services and repair solutions for all makes and models of vehicles.
We utilize state-of-the-art diagnostic equipment to quickly determine the problem, enabling us to administer a fast and affordable solution. EG Auto Center will provide the transmission service and repair you need, whether you're in Dayton, Jamesburg, Kendall Park, Plainsboro, Monmouth Junction, Monroe, North Brunswick, South Brunswick, or anywhere else in the area.
Contact EG Auto Center today for transmission service and repair in Dayton, NJ.