EV and Hybrid Repair and Maintenance in Dayton, NJ
At EG Auto Center, we are servicing the vehicles of tomorrow—today! We offer a full range of repair and maintenance services for electric and hybrid vehicles. 
Each service results from decades of knowledge and experience combined with our genuine care for your car, you, and the environment. Because of our dedication to excellence, we stand behind every hybrid and EV repair we do with a best-in-class 2-year/24,000-mile warranty. 
As the best hybrid and EV service center in Dayton, NJ, we only hire ASE Certified mechanics who can do it all. And best of all, we repair and maintain virtually every make or model of hybrids and EVs.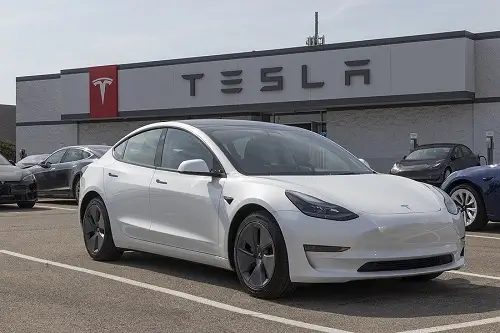 Brands of EVs and Hybrids We Work On 
Here are some of the EVs we repair and maintain:
Tesla
Chevrolet Bolt EV
Kia Niro EV
Nissan Leaf
BMW I3
Ford Focus Electric
Kia Soul EV
Some hybrids we service include:
Toyota Prius
Honda Accord Hybrid
Toyota Camry Hybrid
Honda Insight
Toyota Corolla Hybrid
Ford Fusion Hybrid
Ford Escape Hybrid
Toyota Highlander Hybrid
Honda CR-V Hybrid
Auto Repair Services We Perform on EVs and Hybrids
We are one of the few electric and hybrid vehicle repair centers in Dayton, NJ. 
We have invested heavily in the latest and most advanced diagnostic and repair equipment. At the same time, our technicians are specially trained and qualified to perform any service electric or hybrid car may need. 
As the premier service center for EVs and hybrids in the Dayton area, we are proud to provide holistic automotive repair solutions covering every part and component of your vehicle, like:
Regenerative braking system repair and replacement
Coolant level 
AC system
Hybrid oil change
Software and firmware updates
High-voltage system diagnostics and repair
EV battery replacement
Tire rotation, balancing, and inspection
General & Factory-Scheduled Maintenance for Hybrids and EVs
When it comes to hybrid or electric cars, an ounce of preventative maintenance can maximize performance and extend their longevity. And EG Auto Center is the top maintenance center for such vehicles. 
Regardless of the type of vehicle, we have the equipment and expertise to perform the necessary EV and hybrid maintenance. Our technicians will ensure your car delivers the highest level of service with the right maintenance.
Some of the most common maintenance services we perform on electric and hybrid cars include:
Windshield wiper blade replacement
Cabin air filter replacement
Drain and fill vehicle coolant circuits
Brake fluid replacement
Air conditioning desiccant exchange
EV battery charging
Contact the Best Hybrid & EV Mechanics in Dayton, NJ
When your hybrid or electric vehicle needs service or repair, the EG Auto Center team in Dayton, NJ is here to help. 
We are a premium dealership alternative offering fast and cost-effective solutions for hybrids and EVs. Most importantly, we stand behind our work with an innovative 2-year/24,000-mile warranty.
Schedule an appointment by filling out our online form, calling us at (732) 329-6300, or stopping by our shop at 2276 US Hwy 130, Dayton, NJ 08810.