EG Auto Repair is a renowned local auto service center located in South Brunswick, New Jersey, well-respected for its expertise and reliable service. Known for its skilled technicians and excellent customer service, EG Auto Repair is the go-to solution for many South Brunswick residents when it comes to vehicle maintenance and repair needs.
One of EG Auto Repair's essential services is the brake oil change. Brake fluid plays a crucial role in your vehicle's braking system as it transfers the force created when a driver presses the brake pedal directly onto the wheel hub. Over time, brake fluid can degrade or become contaminated, leading to decreased performance and safety.
EG Auto Repair provides a comprehensive brake oil change service, ensuring the utmost safety for drivers on the road. Our certified technicians begin by examining the current condition of the brake fluid, checking for signs of contamination or degradation. If an oil change is necessary, they drain the old fluid and replace it with new, high-quality brake oil that meets or exceeds the vehicle's manufacturer specifications. Once the new oil is in place, the system is thoroughly checked for any leaks or issues that might affect braking performance.
Discover South Brunswick: Attractions and Landmarks
South Brunswick is rich with appealing attractions, including a nature lover's dream, the South Brunswick Nature Preserve. The South Brunswick Public Library, a repository of knowledge with a vast book collection and community-focused events, is a cultural beacon. Further fostering a sense of community, the South Brunswick Recreation and Cultural Center is the social heart of the township, frequently organizing engaging events.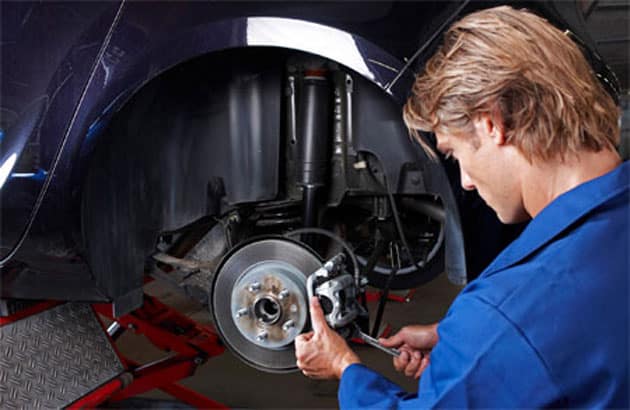 Leisure Activities in South Brunswick
South Brunswick is a playground for recreational activities. Golf enthusiasts can enjoy several first-rate courses within the township and its surroundings. Sports lovers can take advantage of basketball and tennis courts, well-equipped playgrounds, and vast sports fields. For a tranquil escape, South Brunswick's biking and hiking trails offer idyllic paths across the natural landscape.
South Brunswick Lifestyle
South Brunswick prides itself on a strong sense of community and companionship. Residents actively participate in community events, fundraising activities, and volunteer initiatives, creating a welcoming atmosphere. Along with a highly regarded educational system, South Brunswick is an ideal location for families looking for a nurturing community for their children.
When it comes to automotive maintenance in South Brunswick, look no further than EG Auto Repair. We specialize in providing top-notch services, including expert brake oil change south brunswick, ensuring your vehicle's braking system is in optimal condition. With a team of skilled technicians and a commitment to customer satisfaction, EG Auto Repair is a trusted name in the community for all your automotive needs.
EG Auto Center: South Brunswick's Choice for Brake Oil Change
EG Auto Center, a dependable auto repair center in South Brunswick, New Jersey, provides a wide array of professional automotive services. From regular maintenance tasks to complex repairs, we're your one-stop-shop for all your auto needs, including top-tier brake oil change south Brunswick services.
Exceptional Brake Oil Change South Brunswick at EG Auto Center
At EG Auto Center, we use state-of-the-art automotive technology to provide exceptional services to our customers. Our adept mechanics are capable of swiftly diagnosing and rectifying a variety of auto problems. The satisfaction of our countless customers is a testament to our unwavering dedication to excellence.
Schedule Your Brake Oil Change South Brunswick NOW!
For all your vehicle repair and maintenance requirements, including expert brake oil change south Brunswick services, trust EG Auto Center. We ensure smooth and efficient service, helping you get back on the road quickly. Visit our shop or call us today to book your appointment. Experience unrivaled, professional, and customer-focused automotive service at EG Auto Center in South Brunswick, New Jersey. Reach out to us NOW!