Factory Scheduled Maintenance in Dayton, NJ
No matter the make or model of vehicle you drive, factory scheduled maintenance is imperative. And each manufacturer's vehicle may require different factory-recommended maintenance services. Fortunately, the team at EG Auto Center offers fast, affordable, and reliable maintenance for virtually all vehicles.
Since we opened our doors, we have been the leading auto repair center in Dayton, Jamesburg, Kendall Park, Plaine Boro, North Brunswick, South Brunswick, and the surrounding area. We offer a full range of preventative maintenance and auto repair services to help extend the life of your vehicle and save you money, including factory-scheduled maintenance service. Don't hesitate to reach out to EG Auto Center in Dayton, NJ for your maintenance needs.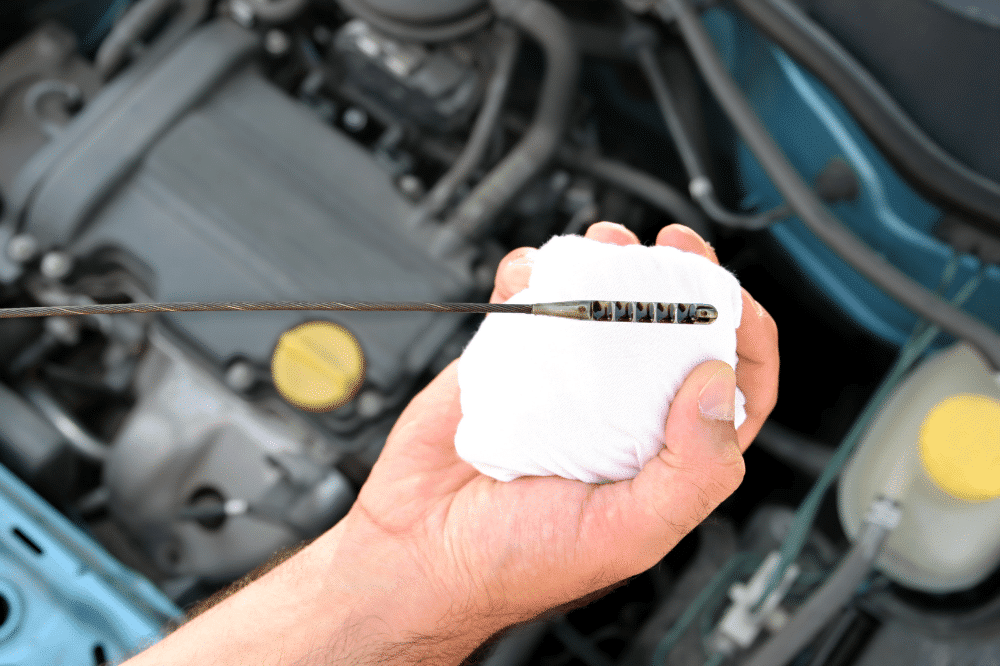 What Is Factory Scheduled Maintenance?
Factory scheduled maintenance includes an entire list of maintenance items that helps prevent more expensive mechanical failure. Most factory scheduled maintenance services are to be completed at specific intervals. While each vehicle's recommended maintenance interval will vary, it generally follows the tune of:
30,000-mile

60,000-mile

90,000-mile
Because the intervals can vary, you should always check your owner's manual for the specifics of your vehicle. Every maintenance interval includes some level of basic maintenance, such as oil and filter change and a host of thorough inspections, including:
Wear and tear inspections

Spark plug inspections

Filter inspections
Each manufacturer establishes these guidelines to ensure you enjoy the best possible performance from your vehicle based on typical driving conditions
Do I Have to Take My Vehicle to the Dealership for Factory Scheduled Maintenance?
Contrary to popular belief, you do not have to take your vehicle to the dealership for factory scheduled maintenance. At EG Auto Center, our experienced mechanic utilizes state-of-the-art equipment to perform the services suggested by the manufacturer. Best of all, we can do so without voiding your warranty.
A few top reasons to choose EG Auto Center in Dayton, NJ for factory scheduled maintenance include:
Fast

maintenance

.

EG Auto Center

can get you in and out as quickly as possible instead of spending all day at the dealership.

We work on all makes and models. Whether you drive a Nissan, Ford, Lexus, Maserati, Tesla, or virtually any other model, we have innovative solutions to perform fast and efficient maintenance.

State-of-the-art diagnostics solutions. At

EG Auto Center

, we leverage the latest and most cutting-edge diagnostic solutions to drive better results. Our innovative suite of diagnostics equipment allows us to perform

factory-scheduled maintenance

on virtually all vehicles.

Access 0% APR financing for repairs. We can offer 0% APR for six months through a partnership with Synchrony Bank for all automotive repairs and solutions.

A world-class experience. From the moment you walk into our facility until you leave, we will wow you with a premium customer experience. You will enjoy an immaculate waiting room, complimentary shuttle service, fast waiting room Wi-Fi, one-way ride-share trips,

after-hours drop service

, and more.
Contact EG Auto Center in Dayton, NJ for Factory Recommended Maintenance
EG Auto Center is the best service facility for factory-recommended maintenance in Dayton, Jamesburg, Kendall Park, Plainsboro, Monmouth Junction, Monroe, North Brunswick, South Brunswick, and the surrounding area. Instead of taking your vehicle to the dealership for factory-recommended maintenance, savvy buyers have consistently turned to EG Auto Center for fast, affordable solutions in Dayton, NJ.
Contact us today.